Product Details
This product is being discontinued by the manufacturer, limited sizes are available.
The new version of ATB Wetshoe's will be available March 2023.
Click here for the 2023 NRS ATB Wetshoe
The NRS ATB Wetshoe combines the rock-solid Workboot sole with the simplicity and warmth of a zippered neoprene upper. All-terrain traction, protection and support.
The hiking boot lug sole gives superior traction, in the water and on land.
You'll like the comfort and warmth of the 5 mm neoprene upper while the 7 mm insole cushions your foot for quick side hikes or a grueling portage. It's a great shoe for daily river running.
YKK® ankle zippers make it easy to get in and out of.
A wide, secure instep strap adds that extra bit of security.
Specs
Gender sizing: Unisex
Material upper: 5 mm neoprene
Sole: Lugged hiking boot sole
Marking sole: No
Insole: 7 mm neoprene
Shim: 2 mm plastic shim
Closure system: Ankle zipper and instep strap
Taped seams: No
Swim fin tab on back of heel
2.6 lbs (for a size 9 pair)
Whole sizes: 6-14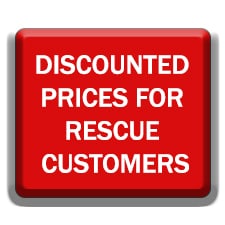 Click to login and receive automatic discounted prices on NRS products. https://rescuesource.com/my-account