Product Details
This product is being discontinued by the manufacturer; sizes may be limited.
The new version will be available in 2023.
With the perfect combination of durability, warmth and paddle feel, NRS Tactical Gloves live up to the demands of the task at hand, whether for rescue work or for play.
2 mm Terraprene™ neoprene provides excellent warmth for cool to cold conditions
The palm and fingers are reinforced with super tough aramid material that provides tenacious grip for rope handling and other demanding physical work
Soft brushed fleece on the thumb and wrist is handy for wiping your nose or brow
The unique elastic wrist strap secures anywhere on the fleece wrist panel
Rubber bite tab on the wrist assists donning the glove, even when hands are wet
Pairing snaps on the wrists help keep the gloves together
Specs
Glove use and conditions: Professional Series
Material: 2 mm neoprene
Seams: Single needle with high-tenacity thread
Taped Seams: No
Palm material: Rubberized synthetic leather
Wrist closure: Adjustable hook-and-loop strap
Gender sizing: Unisex
Soft fleece panels on thumb and wrist
Wrist pairing snaps
Color: Black
Sizes: S-2XL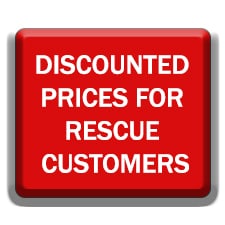 Click to login and receive automatic discounted prices on NRS products. https://rescuesource.com/my-account